---
Don't settle for simply moving your frozen food products - explore how to move your ice cream and eat it too!
As the only way to get your food and beverage products from A to B, safe and reliable transportation is an important element in your temperature-controlled supply chain. We sat down with Jay Seifer, VP Business Development for Transporation at Americold, to identify some pointers to help you in selecting the right transportation provider.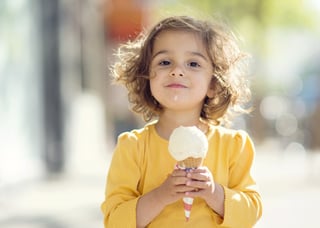 Protect your investment
As a manufacturer, you've taken the time to produce a quality product. As a retailer, you want to receive your inventory in perfect condition. There should be a number of factors that influence your decision making process when selecting the ideal transportation provider. Let's see what Jay had to say:

Do partner with a provider who offers innovative solutions that lower overall landed costs; Don't purchase transportation solely on price.
Price doesn't always equal quality service, and more often than not - buying on price will not support a long-term, effective strategy. If you do not have a supply chain strategy, other than being focused on price, you may well be setting yourself up for trouble down the road.
Organizations who begin with a plan, (and share their plan with their carrier or 3PL), will yield the optimal results in having the right product, in the right place, at the right time. A short-term focus on price may lead to a constant turnover of carrier suppliers and ultimately much more time spent qualifying and onboarding new carriers, adjusting processes, reintroducing pick-up and delivery processes, and tracking shipments. And you may need to send out express shipments at premium costs to fulfill customer orders in the event of a service breakdown…
To read more dos and don'ts from Jay, simply download our full discussion here.