That is certainly the question now as demand for food variety, and consequently food storage, accelerates. In general, demand for food increases roughly in line with inflation - the more people there are, the more food is consumed. But today's consumers expect more choice - more variety - and more convenience. CBRE reports food sales have increased 24% in just the last 5 years! An analogy often conveyed during our meetings is to ask people to consider the size of the frozen pizza section in a local grocery store 15-20 years ago. Maybe it was a cabinet of two with 4 flavors from a handful of frozen pizza manufacturers. And look at that same produce now... multiply that out for the majority products a typical grocery store offers and you can see why there can be 50-60,000 SKUS under that one roof!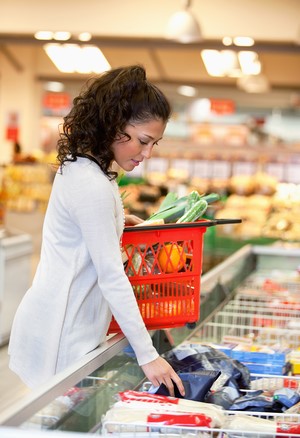 To replenish that much variety on a schedule that won't leave shelves empty and customers unhappy requires a robust temperature-controlled fulfillment network, including appropriately sized cold storage facilities and reliable transportation providers, process expertise and facility maintenance strategies, and an integrated network of facility systems... This will contribute towards getting you going as a retailer in your first region.
Food producers have a similar situation: demand for a greater variety of products in convenient packaging translates to a need for higher production rates and a more complex temperature-controlled supply chain solution.
So what's the cost to build a cold storage facility or network to get established? There are many factors involved, some of which have highly variable rates: land, licensing, materials, specialist contractors, proven equipment... The need for robust insulation is a given, but did you know facilities operating rooms with frozen temperatures often need to pump glycerol through the floors to stop the ground from freezing and heaving upwards? A temperature-controlled logistics center is much more than a warehouse in a blanket. Construction costs can be 50% or more higher for a standard, non-automated, temperature-controlled facility when compared to a traditional warehouse. It can be an expensive business.
With customers pulling intellectual and financial resources towards products and shopping experiences, is investing in your own temperature-controlled food supply chain a wise decision?
Work with a reputable food and beverage supply chain industry insider or temperature-controlled supply chain infrastructure operator to get the full picture of possibilities for your specific network demands. Some offer supply chain optimization studies to maximize the benefits of outsourcing and will uncover savings opportunities that may not have been obvious initially. Maybe the study determines a more effective solution is housing specific inventory piles in multiple geographies to fulfill customer demands and reap transportation savings - certainly not something you could achieve if considering the development of an in-house solution.
But at the end of the study, you'll be empowered by the results an in a much better position to consider the question: to build, or not to build...?