What's the most popular frozen food sold in the United States? ICE CREAM![1] As the largest consumer of ice cream around the world, it's fitting that the United States celebrates National Ice Cream Month every July. The average American consumes more than 23 pounds of ice cream per year.[2] While vanilla remains the most popular flavor, there are plenty of creative flavors out there to satisfy any taste bud. At Americold, our temperature-controlled infrastructure and services help your favorite frozen treats get from where they're produced to your freezer or neighborhood ice cream shop. Here's the scoop on ice cream by our numbers: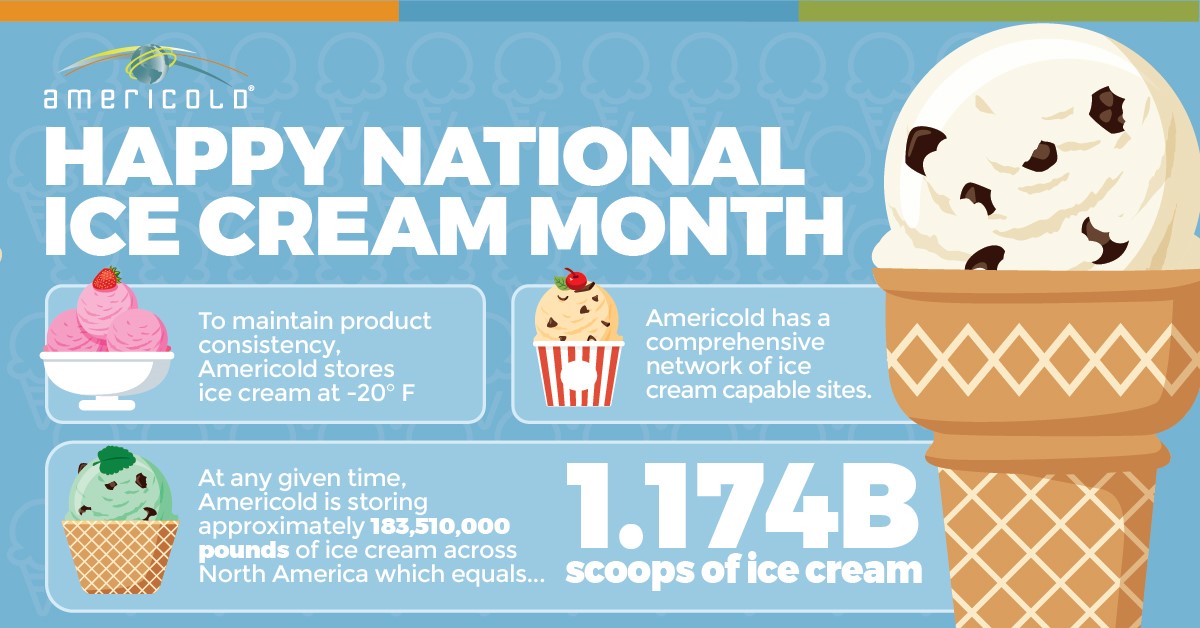 For more information on Americold's offerings and our ice cream cold capabilities, contact us. Let's talk!
[1] https://www.statista.com/statistics/253370/us-frozen-food-sales-by-product-category/
[2] https://www.idfa.org/ice-cream-sales-trends#:~:text=Consumption,popular%20category%20of%20frozen%20desserts.
Subscribe for Updates
Receive the latest news from Americold
Great! You've been successfully subscribed!