Today's complex logistics demand smarter solutions. With Americold, produce importers, growers, and retailers have new options to streamline efficiencies and protect the value of your product throughout the supply chain.
Americold's solutions are comprehensive, ultimately saving you time getting your produce to market. This translates to a longer selling window and less waste. Integrate end-to-end, temperature-controlled, produce-specific logistics & support with Americold's global network of cold storage warehouse facilities.

Within the facility network, you'll find fruit and vegetable value-added services and transportation options, including time- and touch-saving services such as:
Port Support - Customs, Inspections, Paperwork
Room Freezing for Berry Harvests
Cartonizing/Bagging
Labeling & Repacking
Cold Treatment
Fumigation
Retail Display Prep
eCommerce Fulfillment
You can reduce your vendor pool, simplify your supply chain, and maintain the value of your produce. Americold is committed to helping our customers feed the world.
_____________
Download Free Guide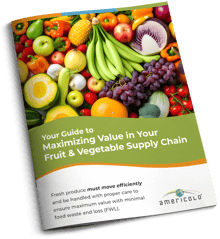 Download Americold's produce guide with information on how to optimize your produce cold chain to maximize its value.
_____________
Learn more about innovative produce supply chain solutions at The Global Produce and Floral Show (Oct. 19-21, 2023) in Anaheim, CA.
The Americold "Cool Team" of produce experts will be there to listen and help at Booth # 3163.
Stop by the booth to discuss your supply chain challenges and how you'd like to improve. Our produce experts are excited to share solutions to optimize your entire supply chain.
_____________
For Importers, Value-Added Services In-House Means Fewer Vendors and Less Handling
Produce arriving at the port in bulk typically needs to pass through several activities before it's ready for your customers. Cold treatment, fumigation, regulatory inspections, grading, ripening, bagging, and more can add service providers and transportation needs. Each is one more thing to manage, something else cutting into your timeline, and another reduction in your profit.

Americold offers these value-added services and more in-house. Transportation miles become inches and feet within the cold storage facility. Multiple vendors become one solutions partner. And your freshness window extends considerably.

With more value-added services under one roof, you can drastically reduce the number of vendors you manage, touches on your produce, and transportation journeys needed. From port to store, we offer solutions to simplify your business administration and deliver your produce in better condition and greater value.

_____________
More Locations Where You Need Them
With produce-specific facilities on the West Coast, East Coast, and the Gulf Coast, and a national transportation program able to deliver to almost anywhere in the continental US in 1-2 days, Americold is ready to support your fruit and vegetable business and deliver value to you and your customers.

Check out one of our core produce facilities: Savannah I, GA

Savannah, GA - Our Savannah I produce site leads the way in establishing this southeastern port as a new produce gateway.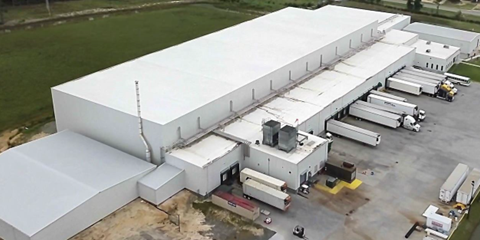 Part of our Savannah campus, Savannah I offers cold treatment continuation, fumigation, traditional grading, ripening, regulatory inspections, and repacking activities.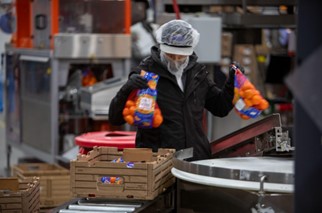 For produce arriving from South America, Savannah can offer produce availability several days sooner than ports further north, and if the final destination is in the South, transportation savings abound too.
_____________
Nationwide Transportation - LTL Rates and FTL Service
Americold operates a national consolidation program.

Scheduled truck service reliably connects with every major metropolitan market at least once a week. We're already delivering to your customers.

Leveraging our volumes leads to additional transportation savings for you. We can take your larger volumes, incorporate them into our network, and offer you savings on your otherwise full truckload price. Alternatively, we can accommodate your smaller volumes within consolidations - you only pay for the space you use.

Combining your transportation needs with your inbound or outbound produce processing activities within the Americold cold storage warehouse network offers the simplified supply chain you need so you can focus more on your own customers' requirements.

_____________
The Show Details:
What:
IFPA Global Produce and Floral Show

Who to see:
Americold, the Produce Experts. Get your questions answered.

Where to go:
Anaheim Convention Center
800 W Katella Ave
Anaheim, CA 92802
Booth 3163

When:
October 19-21, 2023

If you are at the show, let us know. We'll make sure you have every chance to speak with one of our experts.




Even if you don't make it to the show, feel free to contact us by clicking the button above. We'll contact you to discuss your needs.

Subscribe for Updates
Receive the latest news from Americold
Great! You've been successfully subscribed!